The Turks and Caicos Islands are a British overseas territory , located 925km southeast of Miami and 63 km southeast of Mayaguana in the Bahamas. They consist of 40 islands and cays (only eight are inhabited) which are divided into two groups of sub-tropical islands, the Caicos Islands and the Turks Islands. The Caicos Islands are the much larger group, with almost 96% of the land mass (589km²) and 83% of the country's total population (approx 36,000). Cockburn Town is the capital city and is located on Grand Turk Island. The main commercial and tourist centre however is located on Providenciales Island.  The Islands follow the British Common Law System and have no direct personal or corporate taxation. The local population (Turks Islanders), who are primarily of African and Bahamian descent, mix harmoniously with the large expatriate community, meaning the islands have developed a unique traditional culture with a strong international flavour.
Lifestyle
Professionals living in Turks and Caicos enjoy an excellent quality of work in the office and an equally great quality of life outside of it. Turks and Caicos is famous for its incredible beaches and aqua blue waters.  So not surprisingly, most extra-curricular activities take place on or under the water. Scuba diving and snorkeling around the islands is legendary, with tourists flocking from around the world to dive on the third largest reef system in the world.  For those more comfortable above water, fishing, windsurfing, sailing, waterskiing, wakeboarding, jet skiing, parasailing and boat charters are widely accessible. Cricket is hugely popular amongst locals but there are also golf, rugby, tennis, football and basketball facilities for those wishing to participate.
While distances are relatively short, most professionals own cars, with soft top jeeps being the most popular.  There are a number of private general practitioners and an emergency room on Providenciales and there is a small hospital on Grand Turk. The Islands have one of the lowest crime rates and highest crime-solved rates in the Caribbean.
Principle areas of demand
Corporate/Commercial
Real Estate/Commercial Property
Investment Funds
Dispute Resolution
Trust/Private Client
Shipping
Investment and Resort Development
Insurance
Work permits
All foreigners wishing to work and reside in Turks and Caicos require a permit.   Lawyers must be Commonwealth qualified and have worked in a Commonwealth jurisdiction for a minimum of five years. Legal spouses can be a dependant on their partner's work permit, but are required to get their own permit should they wish to find work. Unmarried partners are not permitted to reside without a work permit of their own.
Remuneration
Earnings for legal professionals in Turks and Caicos can be significant, especially when considering the taxman can't touch any of it! For lawyers, most firms offer salary plus commission structures, and all packages will include some level of health insurance and relocation allowance. Temporary accommodation and car hire upon arrival is also generally offered.
Income tax is 0%.
Local currency is the $USD.
Accommodation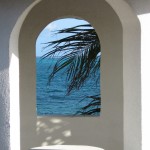 Most people rent when they first arrive, with prices generally lower than the rest of the major offshore Caribbean jurisdictions. There is a wide selection of properties to choose from at all price levels, however it is usually quite easy to pick up a fully furnished apartment in Grace Bay for around USD$2000 and sometimes less.
There are no restrictions on foreigners investing in property. If you like it and can afford it, you can purchase absolute freehold title regardless of whether you are a local, resident or tourist. As a result, a large number of expats buy property once settled.
Weather
The weather in Turks and Caicos is tropical. Average high  temperatures in summer (Jun-Oct) run between 29-35°C and in winter (Nov to May), only drop to 27-29°C. Trade winds keep the climate at a very comfortable level all year round. Rainy season runs parallel with summer and occasional hurricane activity is experienced when the waters are warmest from August to October.
Travel to/from
Providenciales International Airport (PLS) is the main entry point and gateway to the rest of the islands.  Dozens of international flights arrive every week, originating primarily from the east coast of North America and other Caribbean Islands.  Notably, American Airlines flies from Miami (1½ hours) and New York (3 hours), Delta from Atlanta (2 hours), British Airways from London (8 hours) and Air Canada from Toronto (3½ hours). Air Turks and Caicos offers scheduled domestic island-hopping fares as well as international flights to the Dominican Republic, Jamaica and Haiti (all taking approx 45mins).  Ferries do operate sporadically between the major islands, however most people choose to fly or charter boats as a means to island-hop.
Interesting facts
Hollywood's elite from Bruce Willis, Michael Douglas to Oprah Winfrey own property on the islands. Ben Affleck and Jennifer Garner were married on Parrot Cay.
Providenciales is home to the world's only conch farm (pronounced 'conk'), a large mollusk farmed for its meat and shell.