The British Virgin Islands (BVI) are a British overseas territory and located in the Caribbean, 60km due east of Puerto Rico. The BVI is made up of more than fifty islands and cays (only 16 are inhabited) with a total land mass of 151km². The principal islands are Tortola and Virgin Gorda. Being of volcanic origin, as well as the stunning beaches, there are plenty of hills and mountains offering incredible views of the surrounding islands. The population of the BVI is approx 25,000 with the majority of these people living on Tortola, which is the largest island and home to the capital city and main financial centre of Road Town.  Financial services makes up 55% of the economy whilst tourism, being primarily the yacht chartering business, makes up the rest.
Lifestyle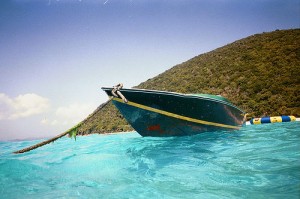 First and foremost the BVI is known as a haven for sailing enthusiasts. Calm turquoise waters and steady breezes make conditions ideal.     Other popular water sports include scuba diving, fishing and surfing.  The beaches are amazing and there are numerous hiking trails and national parks to explore.  There is also a full range of sports facilities and clubs, including rugby, cricket, golf, tennis and squash. Outdoor living is enjoyed to the full.
Whilst many singles relocate and there is a somewhat lively bar scene, generally the island is more suited to couples and young families. The schools and hospitals are still of a high standard and the crime rate is exceptionally low.  There is no public transport system to speak of, so most professionals purchase a car upon arrival for means of getting around and commuting. New and used models are readily available, with a reliable second hand car likely to set you back USD$3K and upwards. The BVI lifestyle is considered to be slightly more "rustic" than a number of other locations.
Principle areas of demand
Corporate/Commercial
Commercial Litigation
Banking/Finance
Trust/Private Client
Investment Funds
Work permits
All foreigners wishing to work and reside in the BVI require a permit.   Lawyers must have a UK qualification to practice BVI law and whilst there are no official requirements, it is rare for any firm to recruit a lawyer with less than two years PQE experience. A legal spouse can be a dependant on their partner's work permit in order to reside on the island. Unmarried partners however are not permitted to live on the island without a job and work permit of their own.
Remuneration
Salaries can be slightly lower than found in Bermuda or Cayman, but often end up being more favorable after cost of living considerations.  A 5 year PQE lawyer may receive a starting salary of between US$130-170K as well as health benefits, relocation benefits as well as temporary accommodation and transport upon arrival.
Income tax (paid by the employee) is 8%.
Currency is US$.
Accommodation
The majority of expats choose to rent when they first arrive in the BVI, although there are no restrictions on purchasing. Accommodation is plentiful, of good quality and won't break the bank. A lot of the houses have been built into the hills, affording great views. Apartment complexes often come with pool, tennis court and gym, although these may be slightly more expensive. Depending on location, size and facilities, a two bed apartment will rent for circa US$1500-3000pm whilst a large house with a pool could be found in the US$3500-4500/pm range.
Weather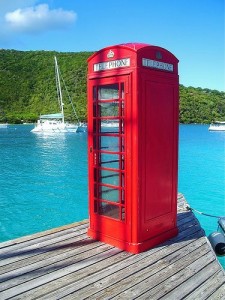 The BVI are situated just 18 degrees north of the equator and its weather is considered sub tropical. Temperatures vary only slightly between seasons with high temps ranging from 22-28°C in winter (Dec-May) and 26-32°C in summer (Jun-Nov). The hottest months are August and September.
Rainy season is between June and November, with the islands averaging 45 inches of annual rainfall. Brief, intense downpours are usually followed by bouts of glorious sunshine. Hurricane season coincides with the rainy season, with most activity taking place around September, although no major storms have been reported since 1999.
Travel to/from
There are no direct flights to The BVI from the USA/Canada or Europe. Access to Terrance B. Lettsome Airport (EIS) is gained primarily via a 15 min connecting flight through Puerto Rico (SJU). Many international carriers fly to Puerto Rico and most North American airlines have multiple flights daily. Alternatively it is possible to fly to St Thomas (STT) in the US Virgin Islands and take a 30 minute ferry between the islands.
Interesting facts
British pirate Edward Teach, also known as Blackbeard, sailed around the British Virgin Islands and made his home in Soper's Hole between 1715 and 1718.
The British Virgin Islands has been the inspiration for several musicians including Jimmy Buffet's 'Cheeseburger in Paradise' written with Tortola's Cane Garden Bay in mind.
Virgin Airline mogul, Richard Branson, owns the beautiful Necker Island in the BVI.