Bermuda is the UK's oldest overseas territory and lies in a beautiful stretch of the Atlantic Ocean, 1046 km east of North Carolina.  It has a total land mass of approximately 54km² which is spread between the four main islands (joined by small bridges), and more than 130 other smaller islands and islets.  The island's culture is made up of a unique blend of old-world colonial charm and its vibrant African heritage.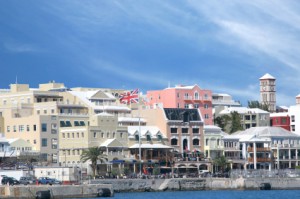 Bermuda has a population of approx 66,000 people and enjoys the highest per capita income in the world.  The capital and main financial centre is Hamilton, which lies in the centre of the biggest island in Hamilton Harbor. International business accounts for more than 60% of Bermuda's total economic output, with the luxury tourism market making up another 28%.
Lifestyle
Bermuda still has a very strong British influence so it comes as no surprise that there are plenty of cricket, rugby, football, tennis and golf clubs to enjoy. The crystal clear water offers an abundance of water sports. Sailing and fishing are extremely popular and there is plenty of good reef and wreck diving to be had.  The pink sand beaches are world famous and there is over 120km of dramatic coastline to explore.
Bermuda is equally suitable for singles, couples and small families. Permits will not be granted to anyone with more than two accompanying children. There are many high end restaurants and traditional English and Irish pubs to choose from and a large number of traditional UK high street shops line Hamilton's cobblestone streets. There is a lively social and nightlife scene and the crime rate is low.
Bermuda is serviced by a highly efficient public transport system of buses and water taxis which run literally to the minute. As commutes are short and cars can be quite expensive, scooters are the most popular mode of transport.
Principle areas of demand
Corporate/Commercial
Commercial Litigation
Banking/Finance
Insurance/Re-insurance
Trust/Private Client
Work permits
All non-Bermudians wishing to work and reside in Bermuda require a permit.   Lawyers must have a Commonwealth qualification to practice Bermuda law and are generally required to have at least three years post qualified experience before applying. A legal spouse can be a dependant on their partner's work permit in order to reside on island. Unmarried partners are not permitted to reside without having a job and permit of their own.
Remuneration
Salaries can vary greatly but are generally high. Some firms incorporate a commission scheme which can significantly boost earnings. A 5 year PQE lawyer may receive a starting salary of between US$130-190K as well as health benefits, relocation allowance and temporary accommodation upon arrival.
Income tax is now determined using a scaled system. Typically though 6.6% is a good reference point for most professionals.
Currency is Bermuda Dollar which is pegged at BMD$1.00=USD$1.00.
Accommodation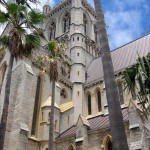 Due to limited supply, accommodation is quite expensive in Bermuda.  A reasonably central, furnished two bed cottage will cost between $3000-$5000pm, meaning singles tend to share and families requiring something bigger should do their research before applying. Firms take these costs into consideration when setting salary levels and usually assist in property searches as bargains are most usually found through word of mouth. Tight government restrictions make it extremely costly and virtually impossible for expats to buy property.
Weather
The weather in Bermuda is subtropical, with summer (May – Oct) temperatures ranging from 24-30°C and winter highs (Nov-April) hovering around 20°C.  Whilst the summer months do tend to be slightly drier, rainfall is quite evenly spread throughout the year. Bermuda experiences very little hurricane activity.
Travel to/from
Bermuda International (BDA) is 15km/30 min journey from the center of Hamilton. British Airways flies regularly from London (7 hours) and flights can also be booked with most major US and Canadian carriers. A flight from New York will take approximately 90 minutes. There is no national airline.
Interesting facts
Bermuda shorts are considered formal attire and are routinely worn to work, along with shirt, tie and long socks. Pink is the traditional colour and recent arrivals are usually quick to join the masses. A recent candidate even got married in them.
Boasting nine in total, Bermuda is home to more golf courses per square mile than anywhere in the world.
The island's pink sand beaches are created by Red Forams, which are tiny single-celled animals that live under the coral reef.  Their red skeletons mix with the white sand and broken sea shells creating the pink tinge.