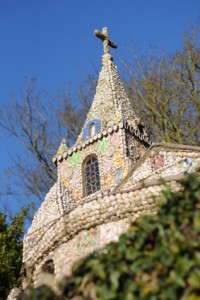 Guernsey is the second largest of the Channel Islands and is located 129km from the south coast of England and 48km from the coast of France. The island measures approximately 14 by 5km giving it a total land mass of approximately 65km². Whilst the finance industry has helped to create a high standard of living for Guernsey's 60,000 residents, the island has managed to maintain its norman-anglo charm and relaxed lifestyle.  The capital and main financial centre of St Peter Port, is a picturesque town which lies on the east coast of the island. Financial services account for about 35% of total economy, with tourism, manufacturing and horticulture also important.
Lifestyle
Locals have a keen interest and participate in many sports and leisure activities with golf, tennis, diving, football, cycling, fishing and sailing being most popular. There are many unspoilt sandy beaches, coves and rock pools on the north and west coasts, and the island has more than 16 miles of cliff paths to walk, with spectacular views of the surrounding islands. Guernsey's west coast can also provide excellent surfing and windsurfing conditions. Like in Jersey, Guernsey has a network of lanes, known as 'Ruettes Tranquilles', which give priority to walkers, cyclists and horses.
There are many top class restaurants and public facilities, including a multi-million pound leisure centre, yachting marinas, schools and medical services. Whilst St Peter Port has a good choice of lively pubs and bars, it must be said that Guernsey is more suited to couples and families than singles.
Principle areas of demand
Corporate/Commercial
Litigation (all practice areas)
Banking/Finance
Investment Funds
Trust/Private Client
Employment
Pensions
Compliance
Work permits

Work permits are not required for UK and EEA passport holders. Commonwealth citizens may be exempt if they qualify for a UK ancestry visa. All other professionals will need to obtain what is known as a Skilled Worker Visa to take up employment on the island. If required, firms will apply for these visas on your behalf and they normally take around four weeks to process.
To become 'Guernsey qualified', lawyers must wait until they have practiced law on the island for three years and then sit a series of exams.  Lawyers can however practice law on the island with their existing qualifications.
Remuneration
A 5 year PQE corporate lawyer might expect to receive a starting salary between GBP£75-90K. Relocation expenses and temporary accommodation is usually included and discretionary annual bonuses are standard.
Income tax is a flat 20%.
Currency is the Guernsey Pound which is on parity with the £GBP, which is accepted island wide.
Accommodation
Like in Jersey, the size of the island and density of the population dictates that the housing market is closely governed, with similar rent and house prices. The system is slightly more simple however as it is divided into two sectors, Local and Open Market.
Local Market properties make up the majority of the housing stock and can only be rented or bought by locally qualified residents or 'housing licence' holders. These licences are generally quite easily obtained by law firms and banks for newly arriving professional staff. The type and price of property available to any given person will be relative to their earnings and is reflected by the TRP rating attached to the housing licence upon approval.
Open Market stock can be rented or purchased by anyone. However, they tend to be fewer in number and are usually the more expensive properties on the island.
Weather
The weather of Guernsey is temperate. During the summer months (May-Sep), the weather is sunny and dry, with average daytime temperatures between 21-27°C. February is the coldest month with temperatures around 11°C. November and December are the wettest and most overcast months of the year, although showers often clear quickly.
Travel to/from
Guernsey Airport (GCI) is located in the Forest (a parish of Guernsey), and is 6km from St Peter Port (15 min taxi). Only a handful of airlines operate regular scheduled flights, although Aurigny Air and Flybe each fly from five UK locations.
A regular ferry service connects the Channel Islands to several southern UK ports and St Malo in France. These trips will each take between 2 to 2½ hours.
Interesting facts
French playwright and author Victor Hugo completed Les Miserables whilst living in exile in Guernsey.
The 'Little Chapel' on Guernsey is the smallest chapel in the world. It was made by a French monk and is decorated with broken china and shells.
The Channel Islands are officially the sunniest place in the British Isles and boast more than 60 beaches.